In light of COVID-19, 
social distancing is quickly becoming the new norm. If you're like most people, you're realizing that staying inside 24/7 takes quite an adjustment. It may require a few extra purchases, and recommendations of entertainment.
When you aren't used to spending so much time at home, it can get really boring really fast.
To help you pass the time, we've collected some creative incentives initiated by fellow creatives for entertaining yourself during this time of social distancing.
Please note: We are not financially endorsed by any of these specific products, channels, or organizations.
Michelle Krikowa dressed as Final Fantasy X's main character, Tidus.
Cora Likes Strawberries
https://coralikesstrawberries.wordpress.com/
Created by Michelle Krikowa, Cora Likes Strawberries is a blog created by an Event Organizer who has been the back bone to the Australian cosplay community's involvement in the Convention Circuit, including recruitment of sponsors, panelists, organisation of cosplay guests and photographers, the list goes on.
An avid blogger, Michelle communicates and reaches out to all members of the cosplay community to develop content about cosplayers FROM cosplayers, in order to bring well-constructed, well-informed content.
Coming from a unique background she has a diverse perspective she's excited to share with everyone.
Other blogs she contributes articles into are Gamurs Groups and Cosplay Central !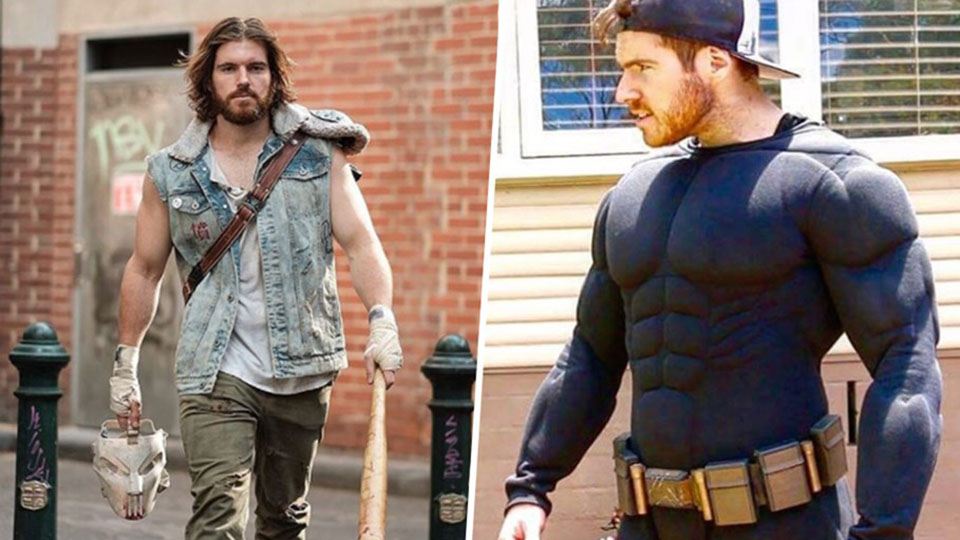 Cosplay Chris as Casey Jones (TMNT) and his undersuit of his Batman outfit (Batman Vs Superman)
Cosplay Chris
https://www.youtube.com/channel/UCU5DSVGZOI78sFsVbdl_6EQ
A positive influence in the Australian Cosplay community, Cosplay Chris has risen in popularity through his creative endeavours via Youtube – including custom collectables, his cosplay creation processes, movie reviews and convention appearances. He also made appearances in movies, been featured in Mens Health Magazine, and has had his work commissioned as movie props.
Be sure to follow him on his social media to see some of his latest work and some of the intricate breakdowns on how he brings each character and creations to life!
Another noteworthy social media of his to follow is his instagram – @Cosplay_Chris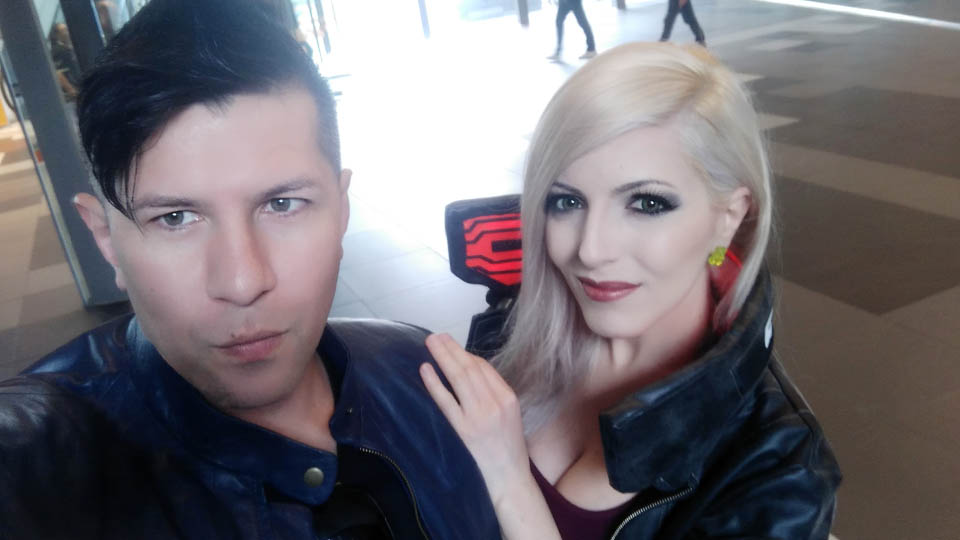 Vera Chimera, whose passion has led her in many opportunities in cosplay across the world.
Vera Chimera
https://www.twitch.tv/verachimera
Sydney-based Vera Chimera has been an international and domestic convention guest, has worked in panels and workshops, featured in game and fashion magazines, and hosted major E-Sports Events.
During COVID-19, Vera Chimera has been active in Twitch.tv in cosplay crafting, commentary, and pop culture. A veteran of cosplay in Australia, Vera Chimera looks into covering into the basics and essentials of cosplay.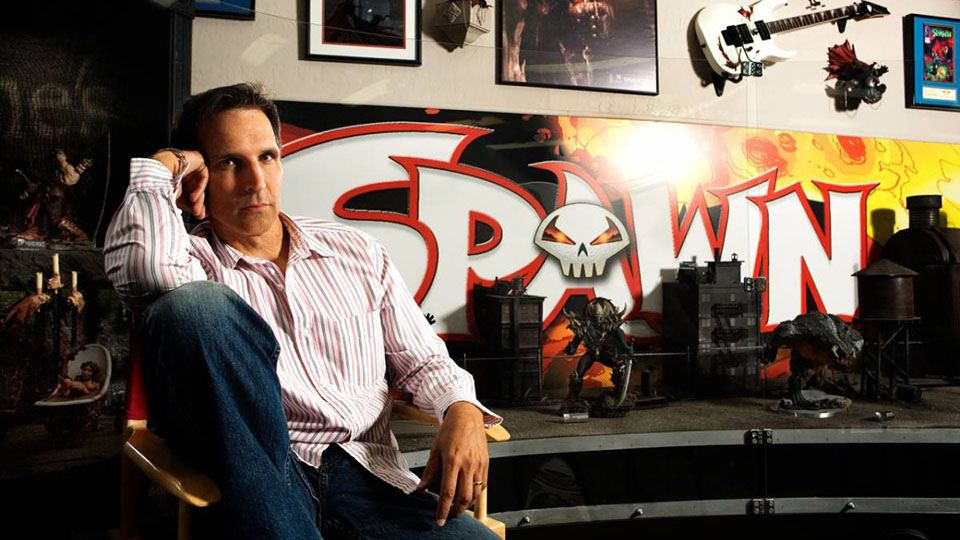 Todd McFarlane is a Canadian Comic creator and entrepreneur.
Todd McFarlane
The President of the third largest comic book company, I have been a major fan of this man, his creation SPAWN, and his creative endeavours that include comic books, toys, movies, and videogames.
Todd McFarlane also owns McFarlane Toys,  a toy company that released licensed figurines based on all things cool from the DC Comics vault.
Todd recently earned himself the Guiness Book of Records on the longest creator-owned comic book title, SPAWN – surpassing 300 issues.
Todd McFarlane looks to write and direct a movie based on his own comic book creation, which to me would be an amazing achievement WHEN it comes to fruition.
During COVID-19, the comic book industry has been in complete shut down, and he has reached out to many podcasts to encourage creatives to continue being creative – regardless if it is in comics, or participating in groups and forums, how ever way possible within lockdowns and restrictions. While most creators isolate themselves for hours honing their craft, Todd McFarlane has been an outspoken advocate in creating what you love and putting it out into the world!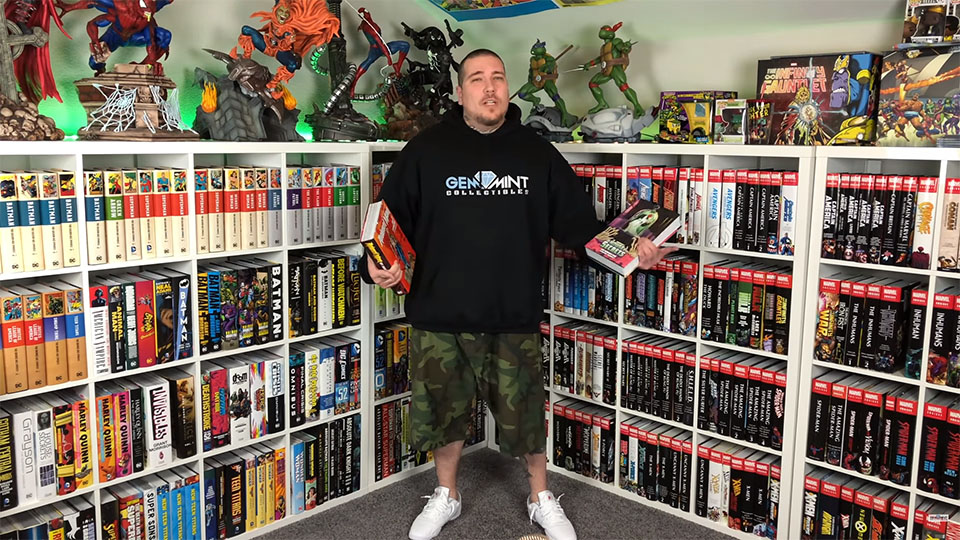 Gem Mint (obviously his alias) standing in front of just a small portion of his Omnibus comics and his statue collection!
GEM MINT COLLECTABLES
https://www.youtube.com/channel/UC31fEeAOTnfRgvGFwYJsFUA
An American-based avid collector that celebrates all things pop-culture – including Omnibuses, Statues, Arcade machines and CGC (Certified Guaranty Company) key issue comic books.
Gem Mint Collectables collect and review collected editions like Omnibus, Absolute Editions, Deluxe Editions, and more. Lastly, Gem Mint unboxes and review high end statues from Sideshow Collectibles, XM Studios, Prime1 Studio, Iron Studios and more! 
I personally fell in love with his breakdown video on how to be a collector, in that he recommends you not fall in love with tangible things, and that the hobby should fund itself.
VARIANT COMICS
https://www.youtube.com/user/VariantComics
Without enough time to buy each and every issue (key issue or otherwise), Variant Comics is a YouTube channel that gives character histories, breakdowns, stories, that has given me enough material to help catch up to understand characters relevant to upcoming movies.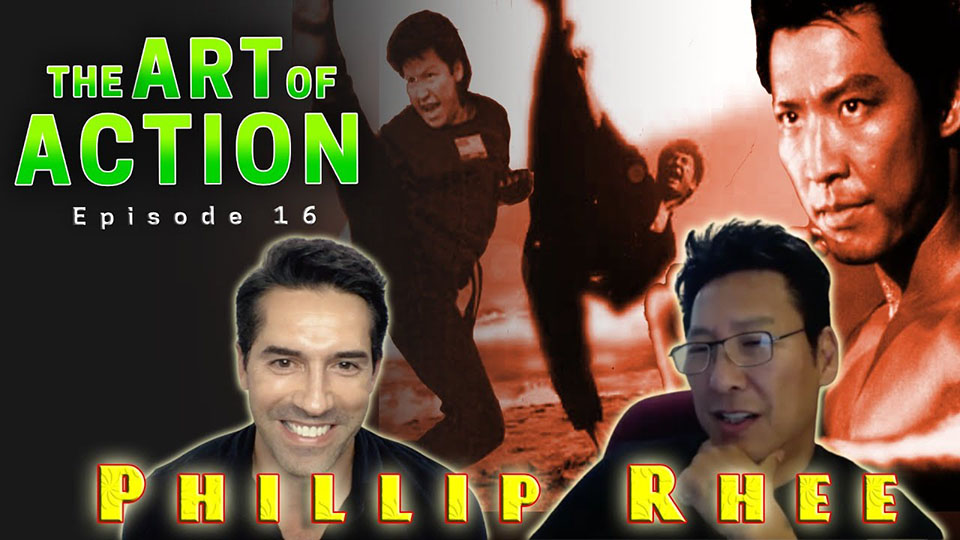 Scott Adkins, who recently released his podcast interview with a prominant action star and Tae Kwon Do instructor, Phillip Rhee!
ART OF ACTION
https://www.youtube.com/user/Taylorbrian
Scott Adkins is an English actor, producer, screenwriter, gymnast, and martial artist.
Mostly known as an actor, Scott Adkins has been an explosive and dynamic rising star of action cinema.
Most recently, he was the main antagonist who pitted against Donnie Yen in the movie, Ip-Man 4!
During COVID-19, Scott Adkins has reached out to major Martial Arts Movie Stars via Zoom to break down and reflect on their experiences in movies in a YouTube Series called "ART OF ACTION". He also creates tutorial content around dynamic kicking techniques unique in the art he started in – Tae Kwon Do!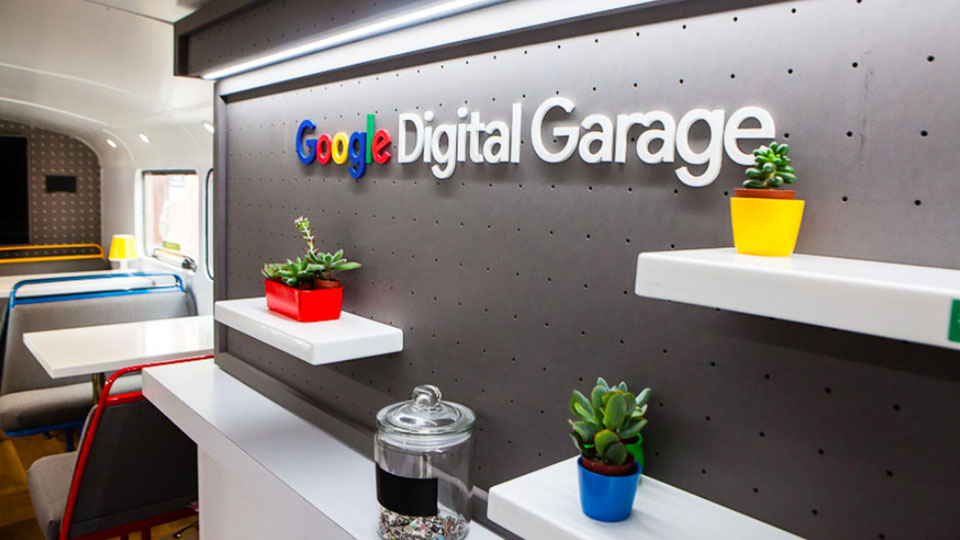 Google Digital Garage is a digital space that allows free online learning that may help improve your high income skills during lockdown.
GOOGLE DIGITAL GARAGE
https://learndigital.withgoogle.com/digitalgarage-au
If you guys know me, I wear many hats.
In an ever evolving environment of web and social media, Google Digital Garage offers many free digital skill courses to help you go through COVID-19 with an upgraded list of skills to apply in your workplace, your business, or to your new job post-COVID lockdown.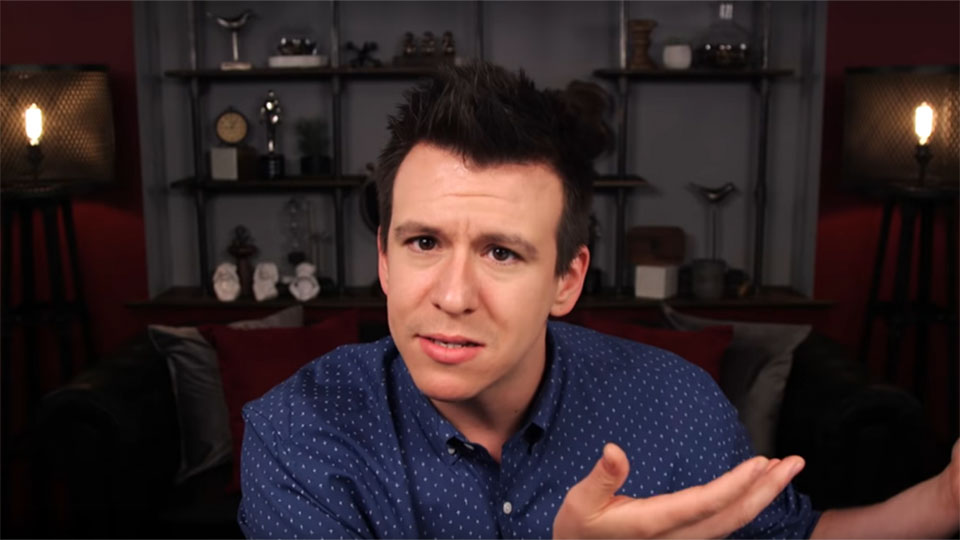 Phil DeFranco is a host to the Phil DeFranco Show that gives news both related to politics and pop-culture.
PHIL DEFRANCO
https://www.youtube.com/user/sxephil
Phil DeFranco is a news commentary show reviewing and covering news including politics and pop culture.
What personally draws me into his news commentary is his ability to present arguments from both sides, and using that collected information form an educated opinion. In this day and age of clickbait passing off as journalism, phil found his footing on the youtube platform in 2006 – making him a pioneer on the platform.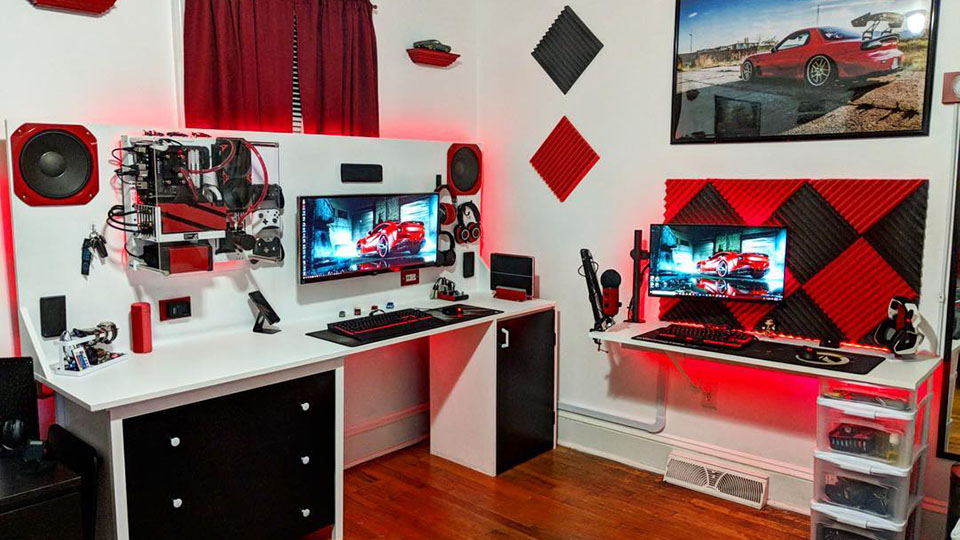 Edgar Allan Poe, exhibits fan submitted entries of peoples computer workstations that hopes to inspire you with your own.
TECH SOURCE
https://www.youtube.com/c/TechSource
What personally draws me into this series is the Setup Wars Series. This particular series has contributors take photos of their elaborate gaming and workstations that cater to needs of a large variety of users – whether you are a minimalist, a student, a gamer, streamer, or a professional made to turn your home into a home office, Setup Wars will give you a breakdown of itemised setups that hopes to inspire you in your own computer workspace.
I have used this Youtube channel as a source of inspiration to help develop my workstation as a creative hub, leaving myself being productive and have a friction-free experience. It has been an important change for me, as these days work is spent more at home.
Related posts you may be interested in: