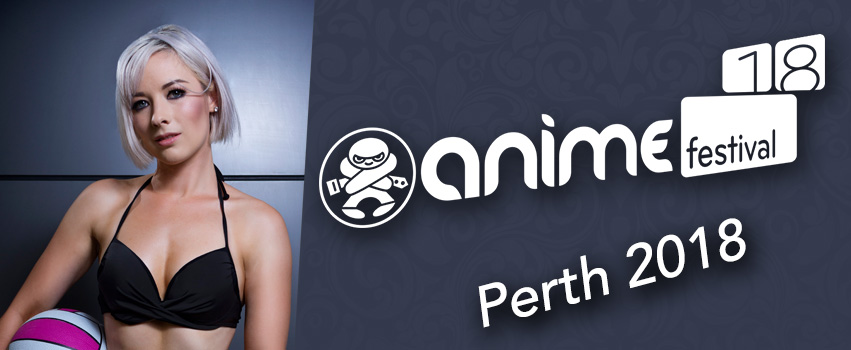 Madman Anime Festival – Perth 2018
The event played host for stars and celebrities of the anime culture, and included exhibitors, Artists, Theatre screenings, cosplay and dance performances.
MadFest, as many have called the event, played host to the Preliminary round of "Madman National Cosplay Championships 2018", in which the winner qualifies to participate in the finals in Madman Anime Festival, hosted in Melbourne Convention & Exhibition Centre on September 16, 2018.
Highlight appearances included Shingo Adachi (Japan) the character designer of Sword Art Online, Go Suzuki and Tomoya Nishiguchi (Japan) Production Staff member of Sword Art Online, Ray Chase (USA) voice actor of Noctis from Final Fantasy XV, and many more!
Myself with
Kim Kine
, who alongside with her partner Adrian, guest performed their dance performance routine as Faye Valentine and Spike, based on 
Cowboy Bebop.
AnimeLab Arena
celebrated the Australian premiere of the movie,
Attack of Titan: Roar of Awakening
, and was screened in Japanese with English subtitles. It was a screening that was welcome to the public, not exclusive to MadFest attendees.
Also screening was Fairy Tail: Dragon City, and premiered at MadFest Perth in English Dub, and it brings the series on a climatic finale.
Posing side to side with
Ellie Christina
alongside the characters of the animated series,
Cowboy Bebop!
The 
Cowboy Bebop: The Exhibition
 showcased incredible artwork from the series, photo areas to pose with your favourite characters, games, and some freebies to pick up along the way, this will be your chance to get up close with Spike, Jet, Faye, Ed and Ein.
Attack on Titan The Exhibition – Wall Australia gave fans a unique insight into the manga created by author and artist Hajime Isayama that has spawned over 90 chapters, spin-off stories, including Before the Fall, Lost Girls, No Regrets, Spoof on Titan, Attack on Titan Jr High, as well as a tribute anthology from world renowned comic artists.
The Sword Art Online Exhibit, exclusive to Madman Anime Festival gave a look into their world! View key scenes, large-scale artwork, cosplay backgrounds and life-size standees, all from the iconic series and new film, Ordinal Scale.
Want more in 2018?
Madfest Brisbane
will be held on June 2nd and 3th at the Brisbane Convention & Exhibition Centre. And
Madfest Melbourne
will host their event on September 15th and 16th.
The event was supported by Madman, AnimeLab, GoodSmile Company, Australian Government, Australia-Japan Foundation, SBS PopAsia, and CoFesta.
For more information on Madman Anime Festival across Australia, visit their website at http://www.animefestival.com.au
MadFest Perth Photo Gallery 2018
Please feel welcome to share these on Social Media and tag me as Collin Kerr Photography on Facebook, or @CollinKerrPhotography on Instagram and Twitter!
Take note these photos are available for SELF promotion, portfolio, and SELF publication ONLY! For any Commercial Usage, please use the contact page!
Related posts you may be interested in: