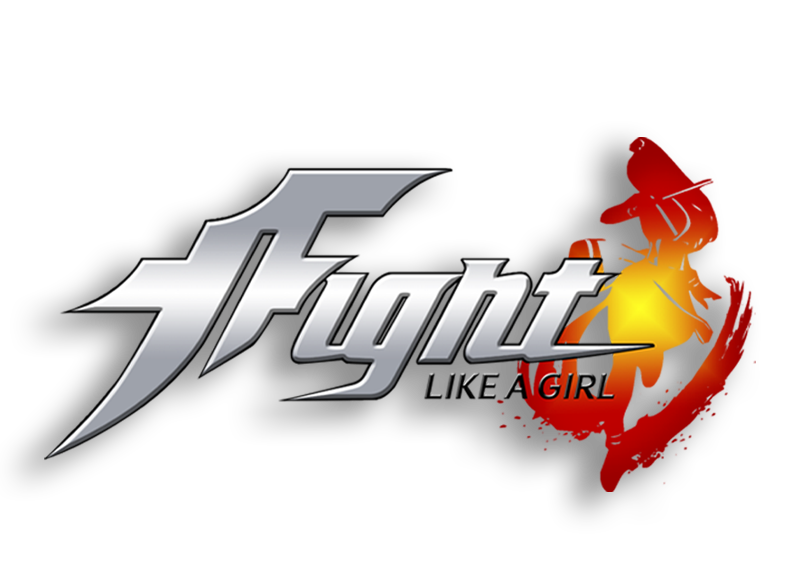 My love for fighting games including Street Fighter, Mortal Kombat and King of Fighters has been carried with me since I was a young child.
VIDEO: Go behind the scenes in our video, as our creative vision comes to life.​
Conception
King of Fighters / Fatal Fury seemed to have a colourful collection of characters, each with different traits and personalities which were implemented into their fighting styles.
King of Fighters was the lesser known in a genre dominated by Street Fighter and Mortal Kombat. None the less, I still fell in love with the Fatal Fury (a precursor series to King of Fighters) when an Anime was released and featured many characters of Japans best fighting games, and even from a young age I have fallen in love with the games poster girl,
Mai Shiranui
!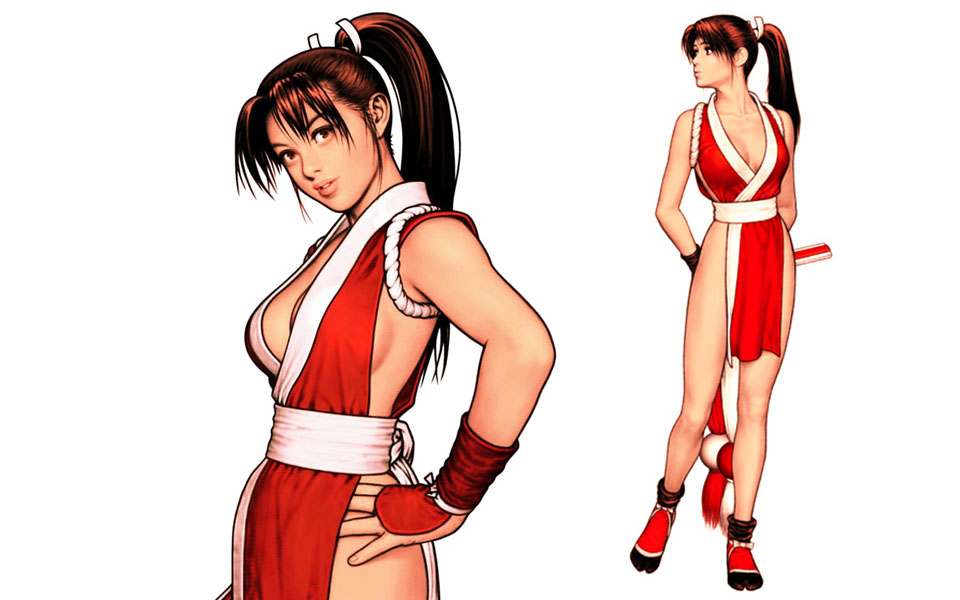 Promotional art of Mai Shiranui for the 90's and early 2000's King Of Fighters games. Artwork by Shinkiro.
Largely due to her sex appeal, Mai Shiranui has become one of the most popular, recognisable and celebrated female characters of the fighting game genre and video gaming in general, especially in Japan, China and some other East Asian countries.
To illustrate Mai Shiranui, I walked a creative tightrope between injecting my personal interpretation, without alienating from the original source material.
Planning
I have known Frances Foo (Mijiko Cosplays & Costumes) from as early as 2012 through DeviantArt. I had flown from Sydney (my place of residence at that time) to be a part of Brisbane Supanova that year, and we had kept an amazing cosplay relationship since.
I had Mijiko Cosplays & Costumes commissioned to create the costume. Frances had previously made this cosplay for herself back in 2013, and using that experience, she improved and developed new methods to make this cosplay come to life!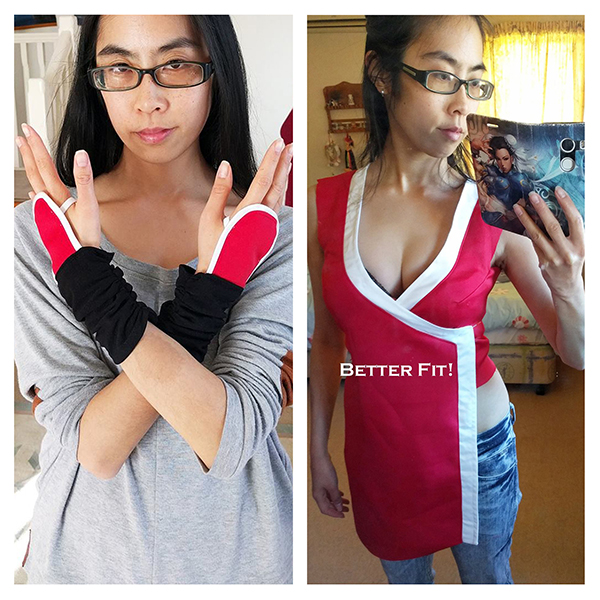 Frances test fitting of gauntlets and costume fitting.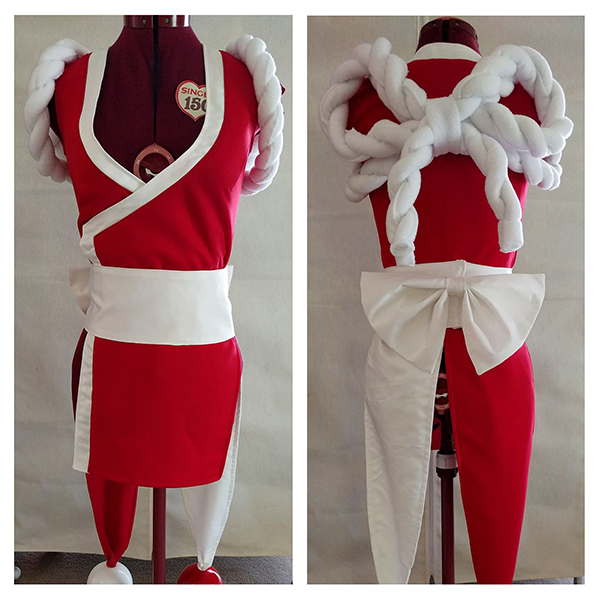 A front and back view of Frances Foo's amazing seamstressing work!
Mijiko Cosplay & Costumes is amazing and dedicated not only to her high seamstress quality, but also professional in her communication and punctuality. She has won many Cosplay-orientated competitions ove the years, and was a representative of Team Australia at the 2014 World Cosplay Summit (WCS). On top of that, she has been heavily involved in film and theatre productions.
I have commissioned her in a variety of projects over the years, and have received nothing less than amazing results.
Getting everything together to get that one money shot!
Production
As early as 2014, I have worked with Lauren Payne of Twist Creativ on a number of photoshoots.
Twist Creativ provides creative services in makeup artistry, bodyart, photoshoots, events and beauty lessons.
Lauren Payne of Twist Creative's makeup has been featured in various magazines and online media, student and feature films, and at fashion events on the runway.
I had gotten her to help with an important aspect of Mai Shiranui with what would make or break the character – her hair. If you notice in many of the mediums published, her pony tail, as simple as it may look, actually sits well away from the rest of her body and hair. Lauren innovated a way for her hair to behave the way as I envisioned.
Long after the costume was made and sent from Brisbane to Perth, the model the costume was designed and measured up  for pulled out for personal reasons, and it left me looking for a replacement. Thankfully, I did meet another who met the look of Mai Shiranui perfectly.
Photographer striking a pose with the gorgeous model!
Lana Lane was a model and entertainer. Not a cosplayer, she donned the costume and fulfilled my concept. She was gorgeous , sporty, athletic, has the proportions to make this animated character come to life!  Working with her was straight to the point. I was embarrassed explaining my ideas since this was not a typical shoot for Lana; but she was amazing, received input well, and brought her A game to the table.
Mai Shiranui is the centrepiece, and we were all creative accessories to make the vision come to life. Every production member contributed their effort for the greater good of the final image. The whole experience from the shoot allowed me to bring a busty, animated beauty to life, rather than simply end up with a girl in a costume.
I loved how everyone made no fuss about this shoot. So to Frances, Lauren, Lana, from the bottom of my heart, Thank you.
Mai Shiranui Photo Gallery
Please feel welcome to share these on Social Media and tag me as Collin Kerr Photography on Facebook, @CollinKerrPhotography on Instagram and @ThatsSoCollin on Twitter!
Take note these photos are available for SELF promotion, portfolio, and SELF publication ONLY! For any Commercial Usage, please use the contact page!
Related posts you may be interested in: