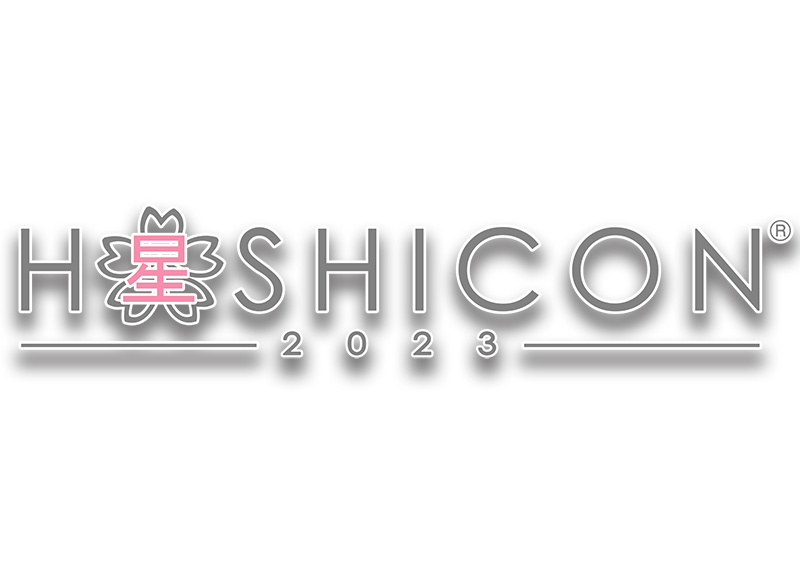 Hoshi Con brings you 'a for fans by fans' experience in anime, Pop Culture, and Cosplay!


Hoshi Con took place over a huge weekend at the Perth Convention & Exhibition Centre, in Perth WA on the April 29-30, 2023.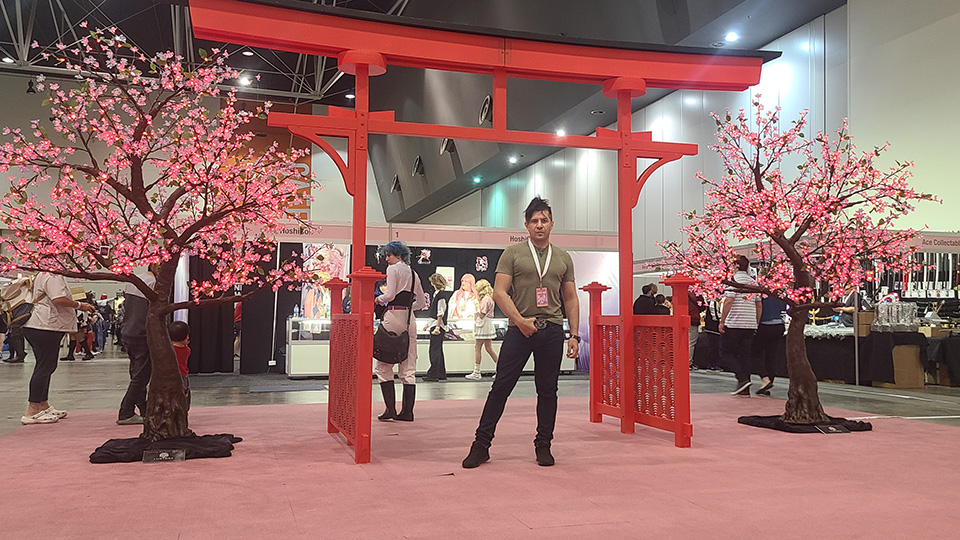 Pictured: In front of the Tori gates, which you pass through to start your Hoshi Con experience and find beautiful photo opportunities!
Voice Actors and Actresses
Voice actors and actresses were Guests presented live at the Digital Panel.
These included Kaiji Tang, Adam Mcarther, Anne Yatco, Deneen Melody, Tiffany Grant and Alex Cazarez.
These featured guests were the cast from anime such as Evangelion, Jujutsu Kaisen, Genshin Impact and Cyberpunk: Edgerunners!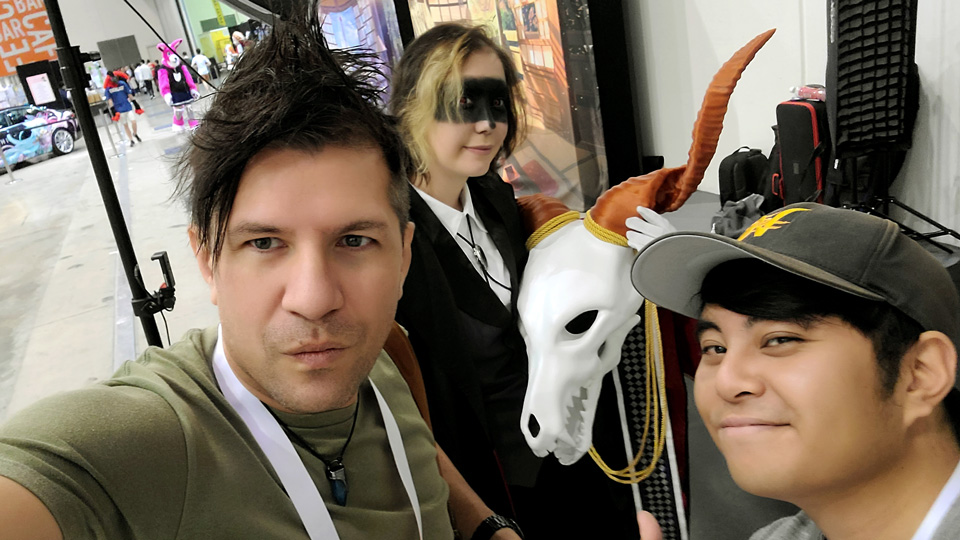 Pictured: With Cat and Andrew
Cosplay Championship Judges
Gelo Grayson, who flew over from the Philippines, Gelo brings exceptional knowledge of cosplay and cosplay prop making, with 6 years of crafting experience under their belt.
Bree, a multi-award winning cosplayer, has competed in multiple leading cosplay competitions. She is known for her skills in needle work and precision in sewing craft.
Knite, with 10+ years in the cosplay world, Knite has the skills and knowledge to expertly judge your craftsmanship and presentation!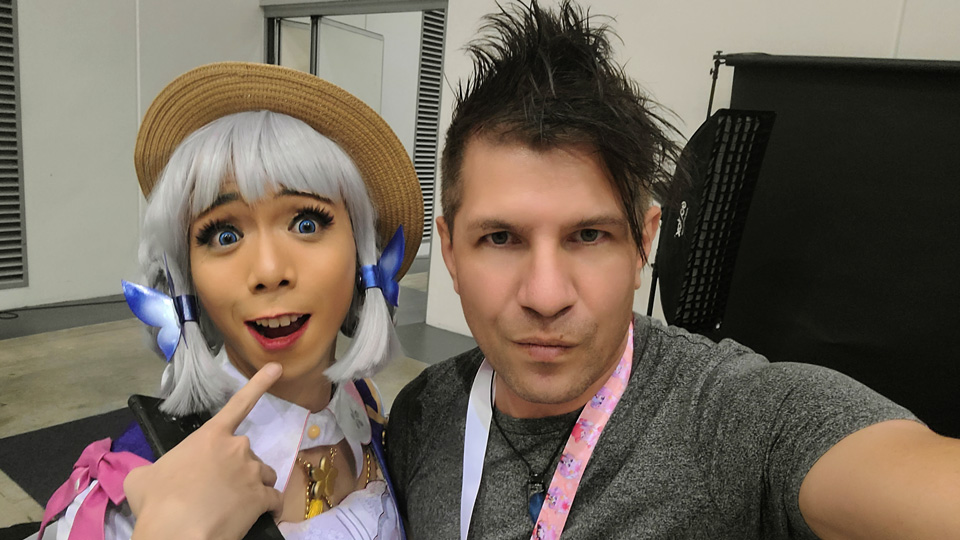 Pictured: Together with @GeloGrayson who flew over from the Philippines to judge and host a prop build workshop over on the Hoshi Con Weekend!
The weekend was filled with many free activities to be a part of including Cosplay Guest Meet & Greets, Table Top games, console gaming lounge, Tokyo Alley art competition, Cosplay Repair Booth hosted by Pixel Expo, our inflatable obstacle course, Collin Kerr Photography Photo Wall, the Itasha Showcase and the Cosplay Showcase – the list goes on!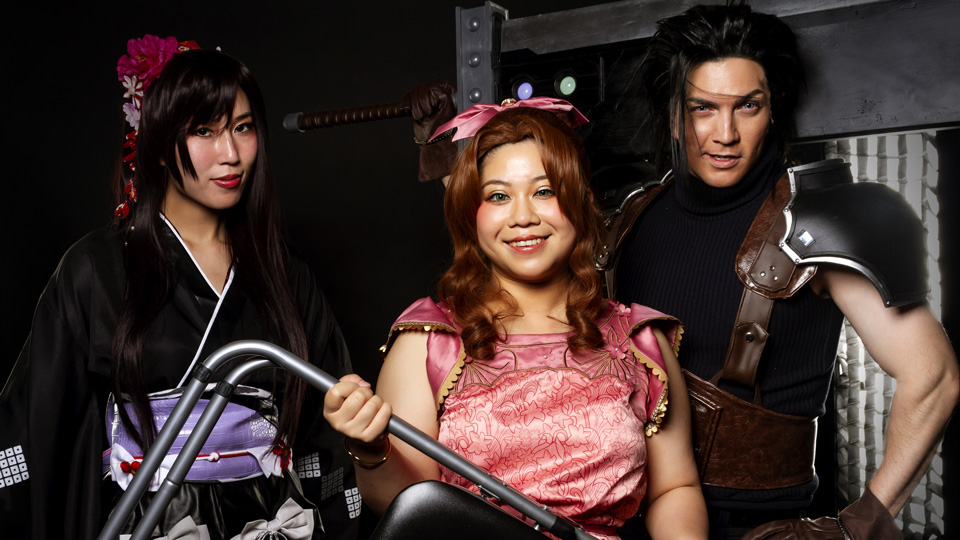 Pictured: Cosplayers from the Final Fantasy VII Remake. Tifa, Aerith and Zack.
Special congratulations to J2 Productions Pty, Ltd, who visited their first convention in 2016 and thought how awesome it would be to host an Anime Convention in the Perth Convention and Entertainment Centre, and during the Hoshi Con 2023 made their dreams in to a reality!
Pictured: Cars with anime themed decals!
Want more in 2023? Hoshi Con will host a night time event during the SMASH! Sydney event called Hoshi After Dark on July 1, 2023!
Hoshi Con was an amazing experience with an entire weekend's worth of fun to be had, but for now, Perth will have to wait until 2024!
For more information and guest announcements or to purchase tickets, head to the Hoshi Events website at http://www.hoshievents.com.au/
Photo Gallery 2023
Please feel welcome to share these on Social Media and tag me as Collin Kerr Photography on Facebook, @CollinKerrPhotography on Instagram and @ThatsSoCollin on Twitter
Take note these photos are available for SELF promotion, portfolio, and SELF publication ONLY! For any Commercial Usage, please use the contact page!
Related posts you may be interested in: