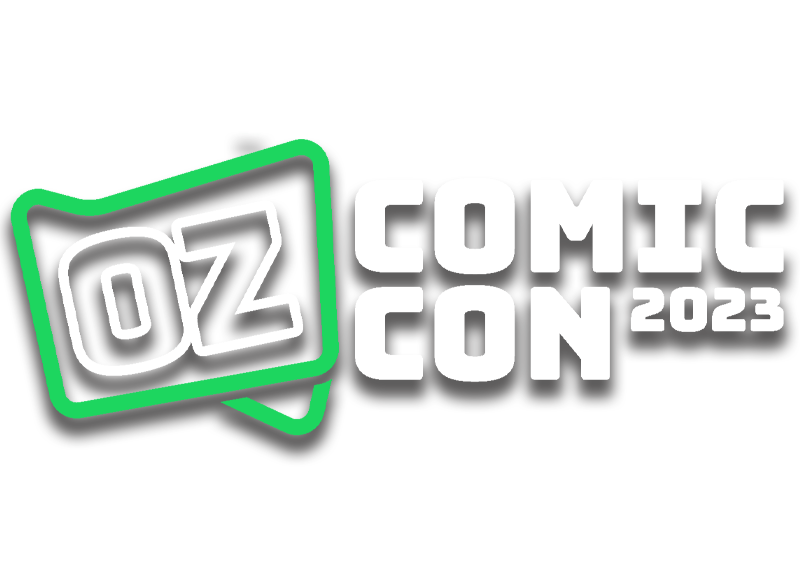 Oz Comic-Con brings you up close to the biggest names in comics, anime, manga, sci-fi, fantasy, TV, movies and animation!
Oz Comic-Con took place over a huge weekend at the Perth Convention & Exhibition Centre, in Perth WA on the April 1-2, 2023.
With the best of everything across pop-culture, Oz Comic-Con brought over exclusive panels, celebrity guest, cosplay competitions, anime screenings, comics and memorabilia galore back to Perth.
Highlight appearances include Remy Hii (Spider-Man: Far From Home), Julian Richings (Supernatural), Alexander Calvert (Supernatural), Keiynan Lonsdale (CW's The Flash), Brian Beacock (Digimon, Bleach) many more including writers, comic book authors and film & TV stars.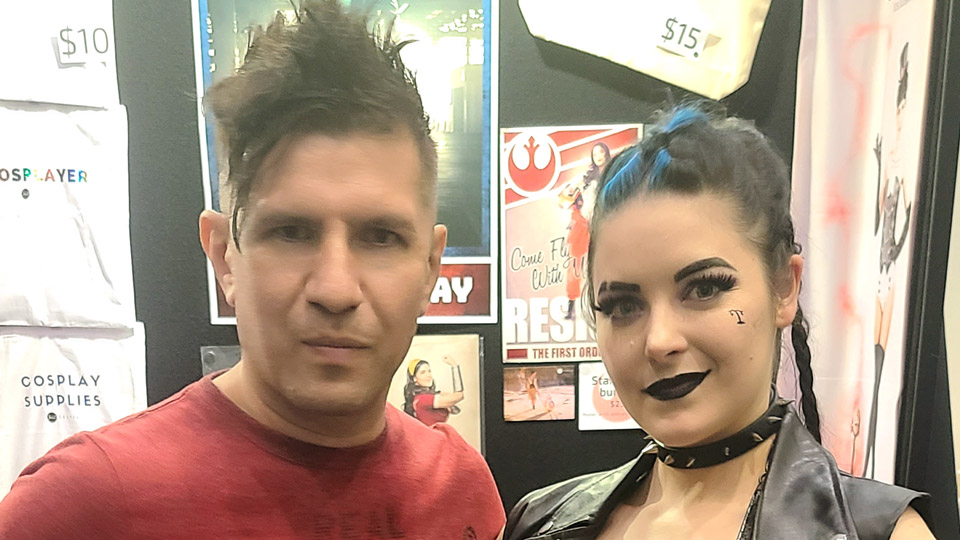 Pictured: With @JusZCosplay, who flew in from Adelaide to be here in Perth as a Cosplay Ambassador and Panel Host!
OzCC Returns to Perth
2023 marks the return of Oz Comic Con to Perth, as their last event was hosted in 2017. Other cities across Australia still hosted Oz Comic Con, and in the time they were away from Perth and Adelaide, OzCC has changed ownership from ReedPop to Expertise Events.
With a packed show floor and schedule, attendees experienced a full weekend bursting with flavour including Q&A panels, free play gaming opportunities and tournaments thanks to the Australian E-sports League, workshops, and lashings of retail opportunities with exclusive pop culture merchandise that can't be found anywhere else.
Photo Wall
Over the course of the Saturday, I played host as one of Oz Comic Con's official photographer! Unfotunately, due to other commitments, I was not able to be at Oz Comic Con on the Sunday. 
I was a part of the mini pop-up Photo Wall, which was a massive hit to the Perth Cosplay Community. It was a busy and amazing weekend that ran on the vibrant energy of cosplayers looking forward to have their photos taken!
The drive behind both cosplay and photography is amazing and to consistently create a positive environment is one that should be applauded! I am glad to see how each convention continues to grow, alongside the community and the creativity this city has to offer!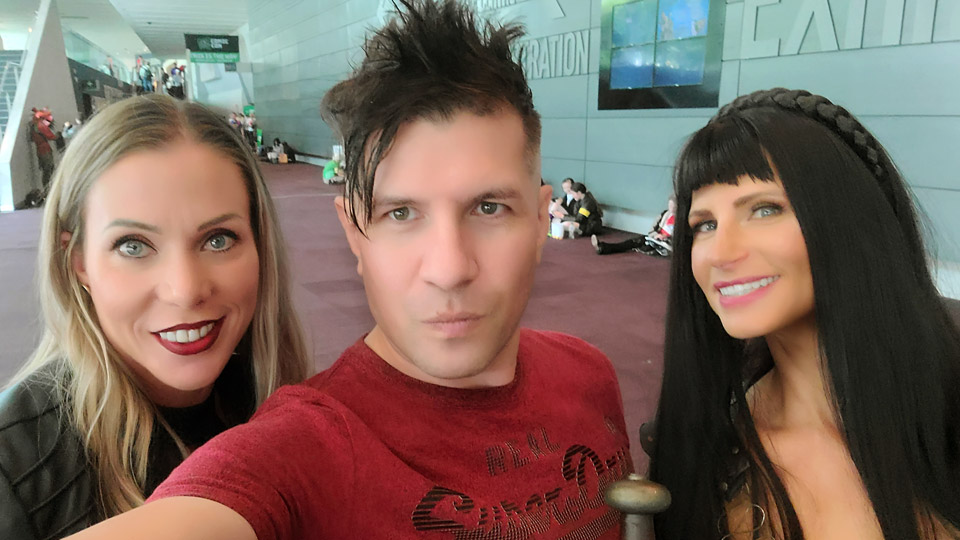 Photographers
The Cosplay Central Photo Wall was bustling with cosplayers as Perth's leading photographers in cosplay were allocated two hour timeslots. Other photographers included Robinson Flowers Photography, Vespa Photography, Snap Happy Ian, and Vaporwaeb.
The photo wall was an opportunity for cosplayers to have their photo taken and immortalise their cosplays!
Pictured: With @Koanicosplay who I had the chance to catch up with after she decided to change out of cosplay!
I would like to give a special thank you to the people of Oz Comic Con and Expertise Events for having me on board as their photographer on the mini pop-up photo wall.
Want more in 2023? Adelaide will have their event on June 3-4, Melbourne in June 10-11, Canberra in August 5-6, Brisbane in 16-17, and Sydney in September 23-24.
Perth Oz Comic Con was an amazing experience with an entire weekend's worth of fun to be had, but for now, Perth will have to wait until April 6-7, 2024.
For more information and guest announcements or to purchase tickets, head to the Oz Comic-Con website at https://ozcomiccon.com/
Photo Gallery 2023
Please feel welcome to share these on Social Media and tag me as Collin Kerr Photography on Facebook, @CollinKerrPhotography on Instagram and @ThatsSoCollin on Twitter
Take note these photos are available for SELF promotion, portfolio, and SELF publication ONLY! For any Commercial Usage, please use the contact page!
Related posts you may be interested in: