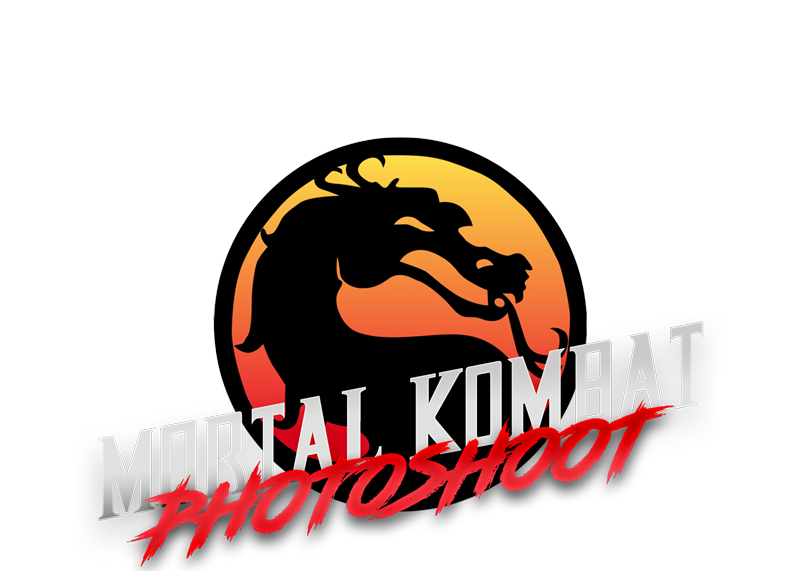 Mortal Kombat is a fighting gaming series has a reputation for high levels of graphic violence, including, most notably, its Fatalities!
A franchise from the 90's, Mortal Kombat has also spawned movies, TV series, a web series, animated movies, comics, and novels.
At the time I write this, Mortal Kombat has a movie reboot that is yet to come out!
The games in the early 90's were a huge hit among fans, and often clashed with Street Fighter series in a rivalry comparable to Coke and Pepsi!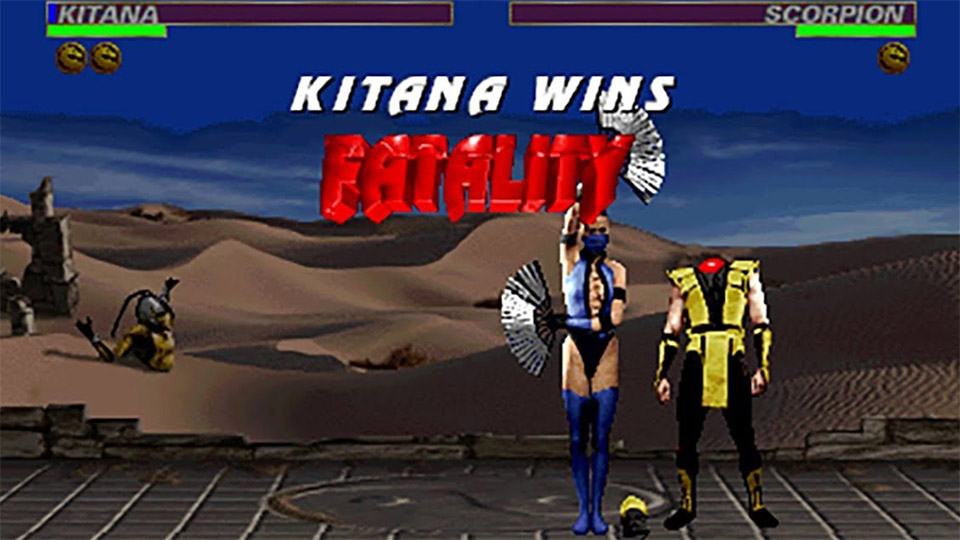 Pictured: A screenshot from Mortal Kombat 3, which utilized digitized sprites created from real actors back in the 90's.
My love for Mortal Kombat
There is plenty to love about Mortal Kombat. From the time it drew crowds in the arcade machines, to the unique use of digitized actors, the fighting, and its story lore!
The first movie incarnation, simply titled Mortal Kombat, still stands as the best undisputed video game movies for a long time.
Soon after the transition of the games went from digitized sprites to 3d, the games entered a realm of obscurity, and my love for the series fell dormant.
It wasn't until Mortal Kombat IX that introduced to fighting games a new feature – a movie! My love for the series had been revitalized, and I have been hooked to follow the games from that point onwards ever since.
Each and every character that day had been fun to shoot.
The goal of the shoot was to to create signature moves and poses that capture the serious tone of Mortal Kombat. I looked to achieve this by posing the cosplayers in ways that both made the character come to life, and at the same time highlight the nature of the individual cosplayers craft. Capturing the details and movement, while creating the same energy in series and characters that I grew up to love.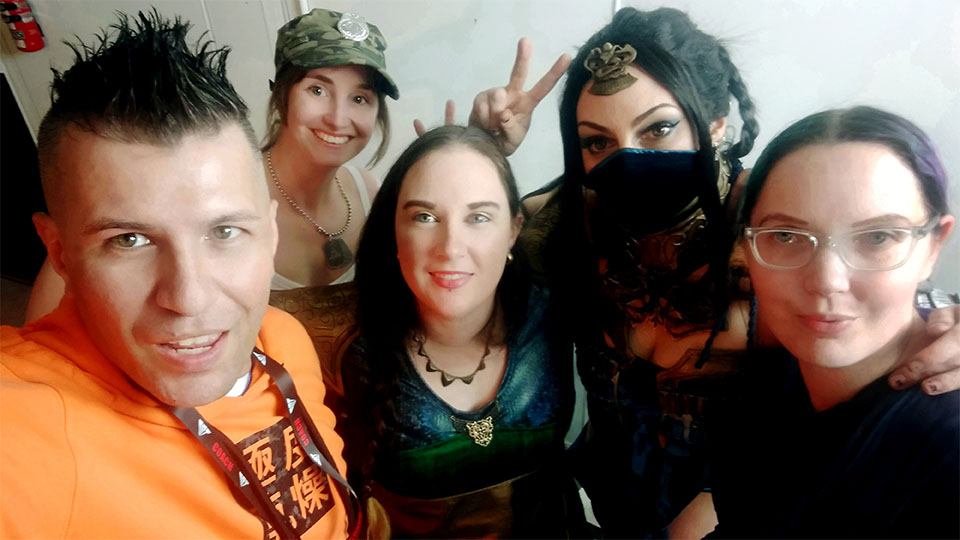 Myself with cosplayers FrostCanary, Nyssa Darkrose, Carastrophic Creations, and Monster Quinzel!
Conception
Cosplayers and photographers were invited to the world's greatest martial arts tournament. Cosplayers had the opportunity to get back into the creative grind, and begin practicing those punches and high kicks!
Amid multiple crises occurring throughout 2020, the cosplay community has taken a huge blow in terms of cosplay photoshoot opportunities in the absence of pop-culture events and conventions across Australia.
Creative people around the world had to make adjustments to their practices while adapting to their new way of life under COVID-19.
As a result of these events, the "Mortal Kombat Photoshoot" was a creative outlet collaboration that was initiated by Carastrophic Creations. It also marks my first cosplay photoshoot post COVID-19.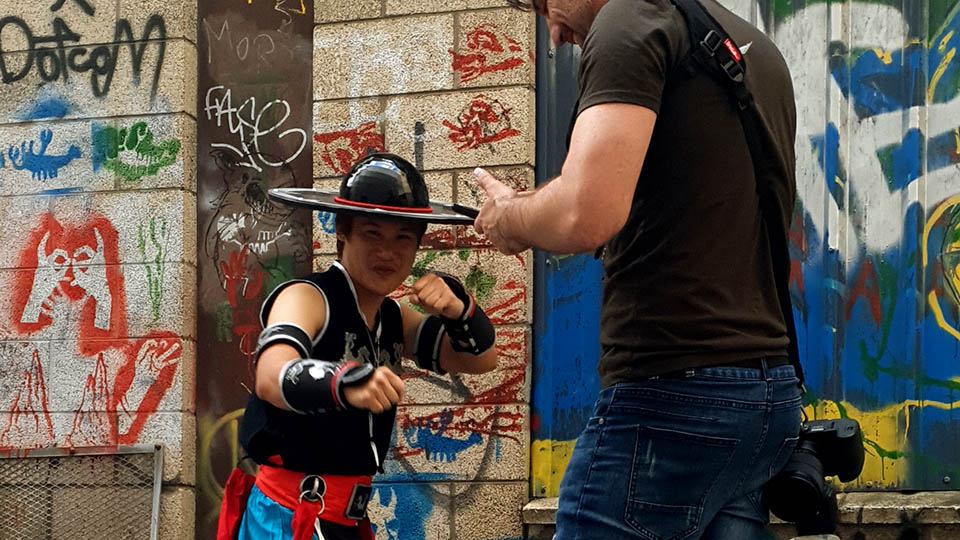 Striking a pose is Derrek, who is shooting with Clint (CKImagery) outside of the Photography Studio!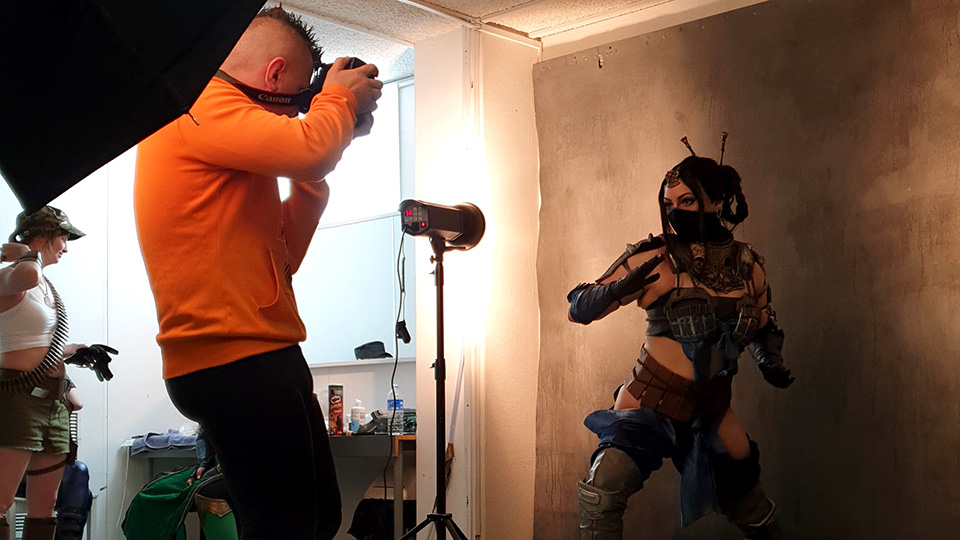 Myself with Carastrophic Creations, who is performing her poses with ninja-like reflexes!
Photographers
Fellow photographers included Cory Spanon , Clinton Kelly, Nick Cambridge , and myself,  Collin Kerr.
The photoshoot took place in and around Huzzard Studio,  the hub of a vibrant community of photographers, makeup artists, models, fashion designers, stylists, hairstylists and more!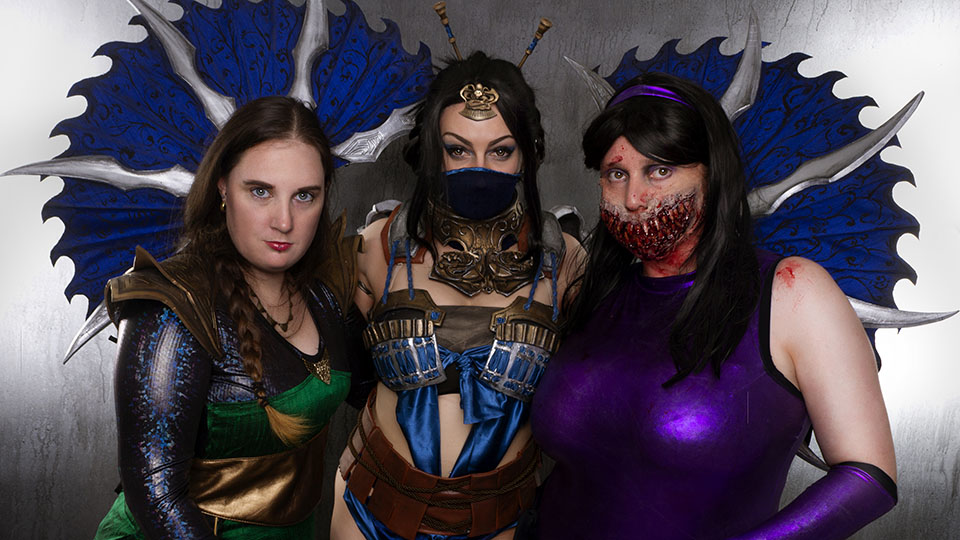 Pictured: Nyssa Darkrose as Jade, Carastrophic Creations as Jade and DayStarDebris as Mileena!
Special thank you to Jason, who joined forces with Cara and catered everyone with food supplies, snacks and drinks to keep everyone nourished and hydrated!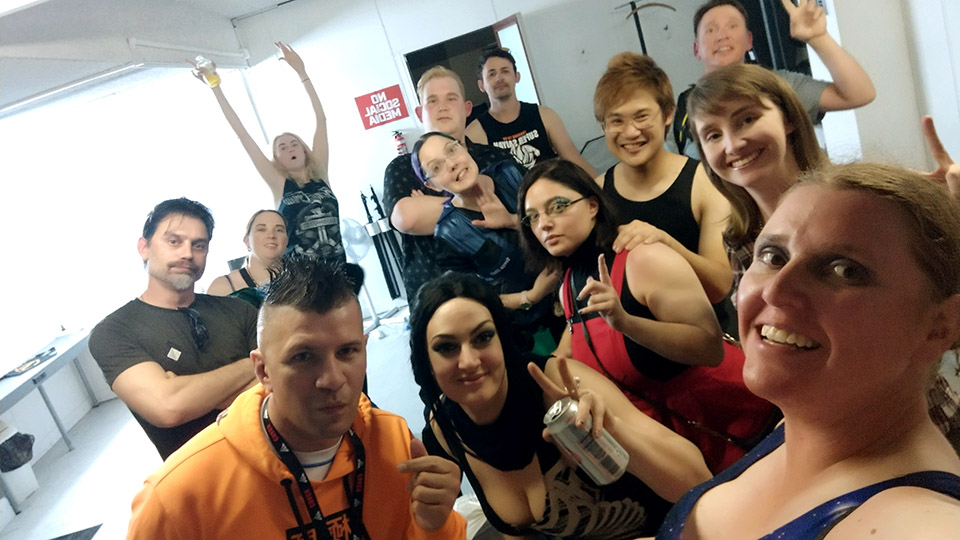 Group selfie of everyone post-photoshoot that day!
Thank you to the cosplayers who came together to remind us that the creative community is still strong, and special thank you to Carastrophic Creations, who organised and co-ordinated this event.
Photo Gallery 2020
Please feel welcome to share these on Social Media and tag me as Collin Kerr Photography on Facebook, @CollinKerrPhotography on Instagram and @ThatsSoCollin on Twitter
Take note these photos are available for SELF promotion, portfolio, and SELF publication ONLY! For any Commercial Usage, please use the contact page!
Related posts you may be interested in: