Oz Comic Con – Brisbane 2017
Oz Comic-Con took place over a huge weekend at the
Brisbane Convention & Exhibition Centre
, in Brisbane QLD on the September 23-24, 2017.
With the best of everything across pop-culture, Oz Comic-Con brought over exclusive panels, celebrity guest, cosplay competitions, anime screenings, comics and memorabilia galore back to Brisbane.
Highlight appearances include Jason Momoa (Justice League, Stargate Atlantis, Game of Thrones), Alaina Huffman (Supernatural, Stargate Universe, Smallville and Painkiller Jane), Melissa Joan Hart (Sabrina the Teenage Witch),
Brent Spiner (Star Trek: The Next Generation), and many more including writers, comic book authors and film & TV stars.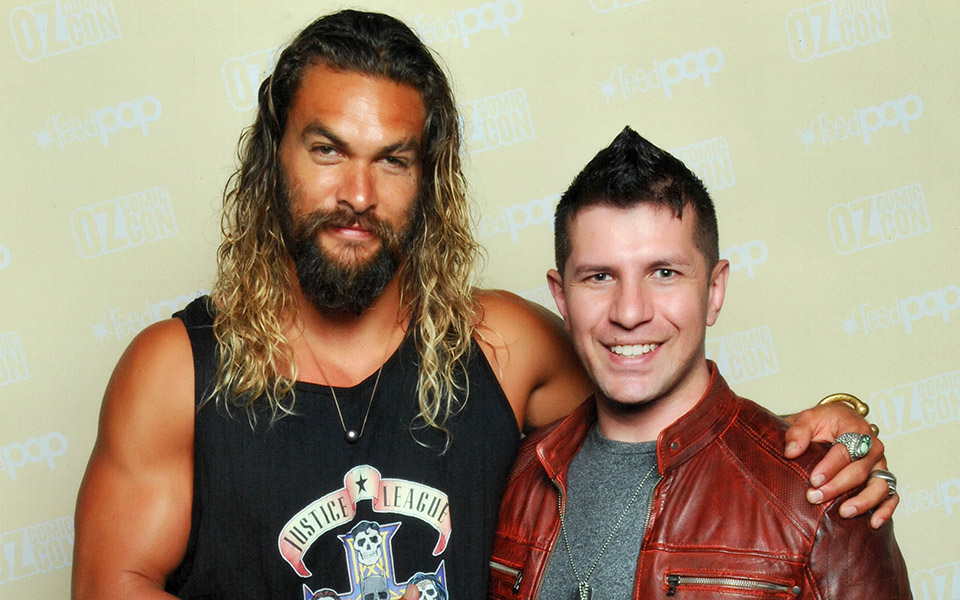 Myself with Jason Momoa, star of Game of Thrones, Stargate: Atlantis, Conan the Barbarian & Justice League.
For cosplayers, talent included Brisbane Cosplay Celebrity,
JusZ Cosplay
is a Canadian-born Adelaide-based award-winning cosplayer, actor, model and host.
Abby Darkstar, Raised on a steady diet of Sci-Fi, fantasy and comics by her dad and an infusion of theatre from her mum, Abby finds creative and professional inspiration from Cosplay.
Keith Zen, a man whose background as a martial artist, photographer and charity work, costuming isn't just about the costumes; it's about the memories that are made while wearing them.
Scrap Shop Props, With a background in engineering and programming the two guys have aim high in the costume world. They dove into the world of foam with earnest, deciding quickly to tackle a full scale Reinhardt.
Oz Comic-Con has all of your celebrity bucket list items covered.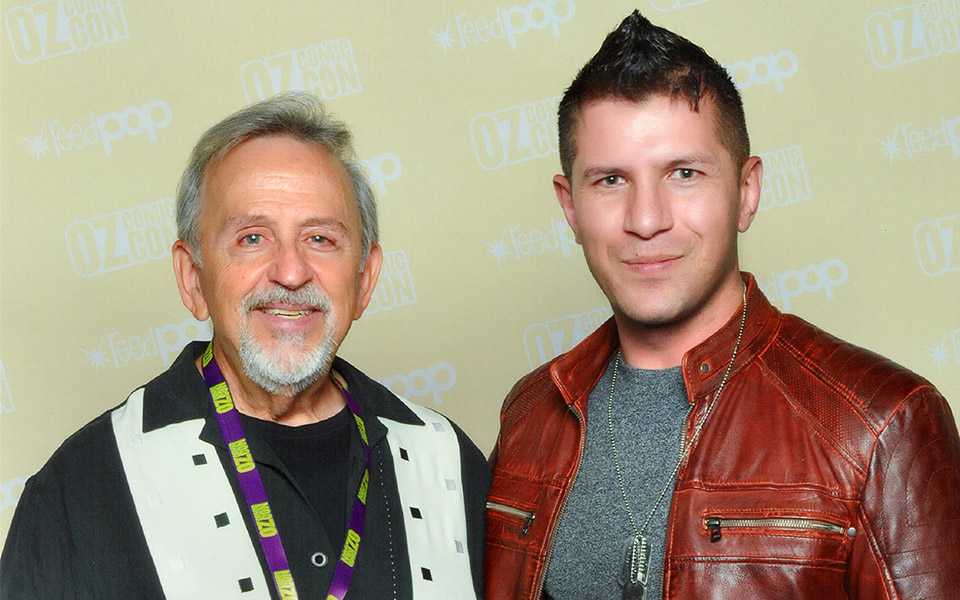 American Voice Actor, Paul Eiding, whose had the most extensive filmography including Metal Gear Solid, Transformers G1 and Ben 10!
The
Cosplay Central Photo Wall
, sponsored by
Spotlight
and
Brother Australia
, was bussling with cosplayers as Brisbane's leading photographers in cosplay were allocated two hour timeslots.
I flew over and had the opportunity to be a part of this weekend. Other photographers included Rebecca Burton Photography, Nexus Photography, Finch Cosplay Photography, Ulti Photography and Costumes, Cosplay Australia, Alexemplary, and Robert Holcombe Photography.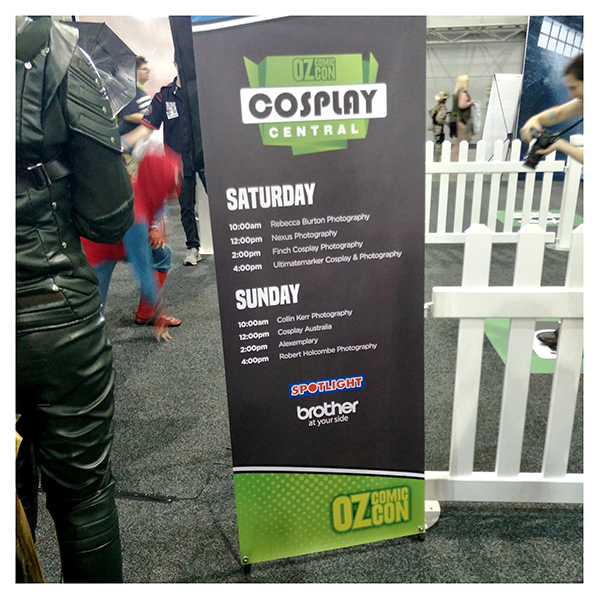 List of Photographers working the Photo Wall over the weekend.
These brother-sister duo were so adorable!!
Brisbane Oz Comic Con
was an amazing experience with an entire weekend's worth of fun to be had, but for now, Brisbane will have to wait until 2018.
Want more in 2017? Oz Comic Con visits Sydney in September 30-October 1.
It was a pleasure to have taken your photograph and to be a part of your weekend.
For more information on Oz Comic Con 2017 and their events hosted throughout Australia, visit their website at http://www.ozcomiccon.com
OzCC Brisbane Photo Gallery 2017
Please feel welcome to share these on Social Media and tag me as Collin Kerr Photography on Facebook, @CollinKerrPhotography on Instagram and @ThatsSoCollin on Twitter!
Take note these photos are available for SELF promotion, portfolio, and SELF publication ONLY! For any Commercial Usage, please use the contact page!
Related posts you may be interested in: