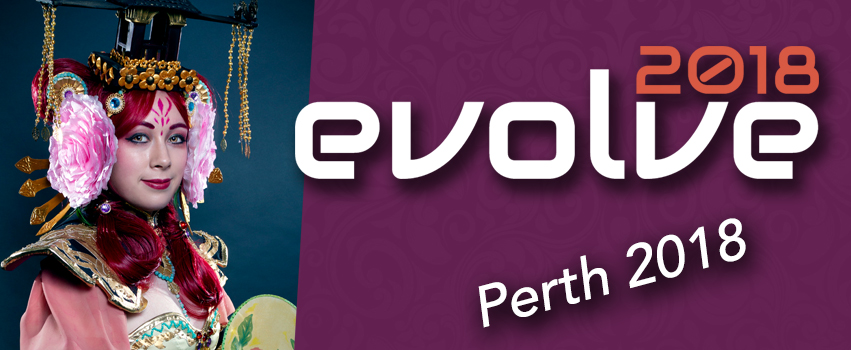 Evolve Pop Culture Expo – Perth 2018
Evolve Pop Culture Expo took place over one day at The Rise, Maylands, Perth WA on October 6th, 2018.
This one-day event had a huge focus on cosplay and played host to many talented exhibitors, artists, prop-makers and suppliers.
Cosplay judges this year included PikaPi, whom this year had the absolute honour of representing WA in the National Cosplay Championships returning from Evolve's April event alongside AdamantiumLoz Cosplay, a lover of all geek and fandom. New to the cosplay judges was Kirilee Cosplay, who recently returned as a part of Team Australia in WCS 2018! (World Cosplay Summit).
Cosplay Ambassadors and MC's included Poison Peach, and GypsyGeek!
The Cosplay scene here has been constantly improving over the years and this year was unsurprisingly, a riot of dazzling costume designs and photography opportunities, and a jaw-dropping spectacle of creative ingenuity.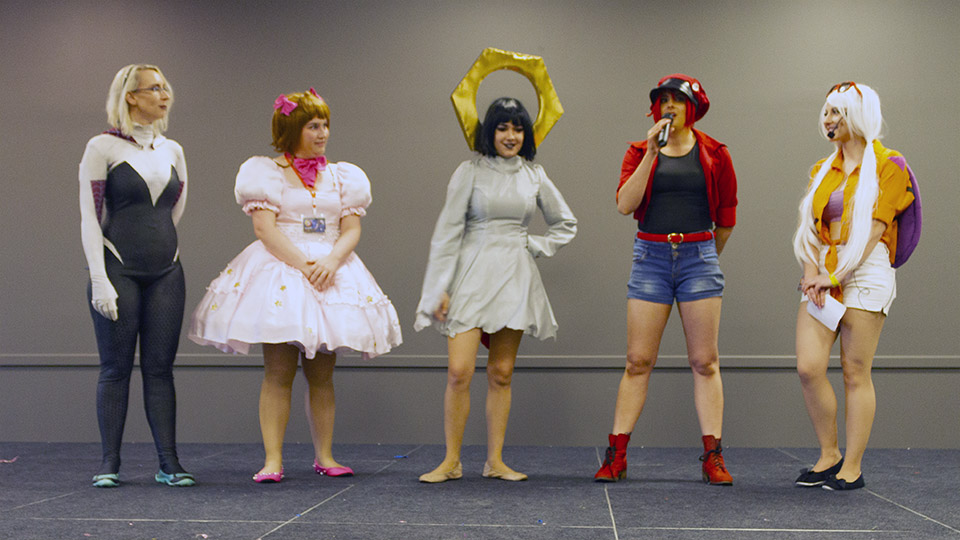 With Ambassador Poison Peach, Judge Kirilee Cosplay, Judge PikaPi Cosplay, Judge AdamantiumLoz Cosplay, and Ambassador GypsyGeek!
Photo Walls
Featured photographers in the photo walls included Glen Buktenica Photography, RedScarf Cosplay & Photography, Lightscape and CKImagery. With different photo walls running at the same time, this section was bustling with cosplayers to have their photo taken professionally.
I attended much later in the day, due to work commitments, though I was still happy to have the opportunity to photograph the ACE contentestants, right before they made their appearance on stage.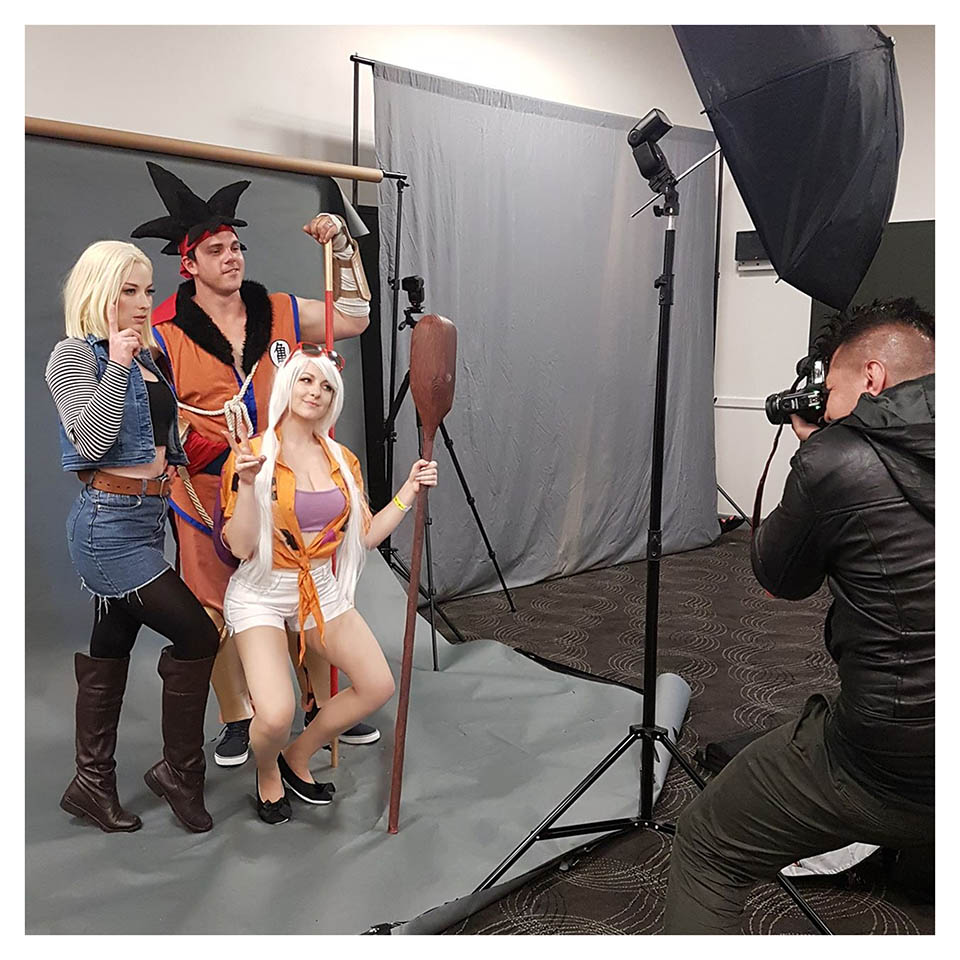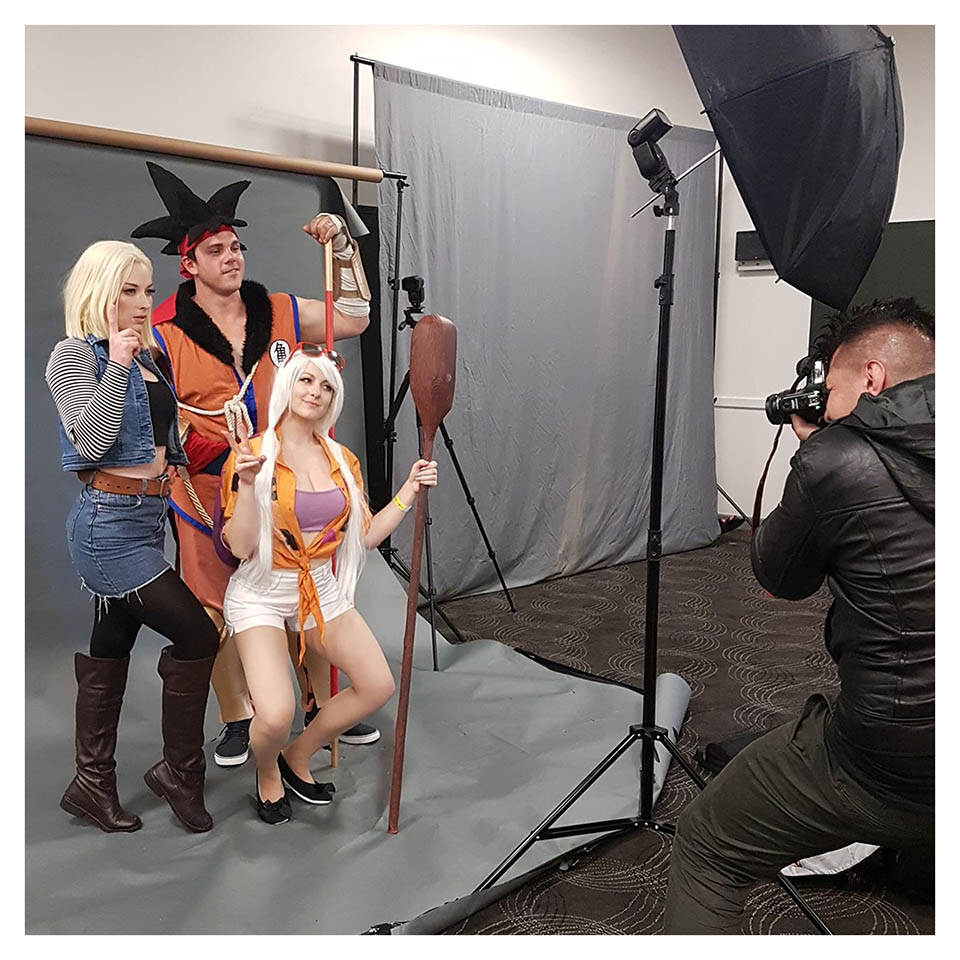 Working at the Photo Wall with the Dragon Ball Z group!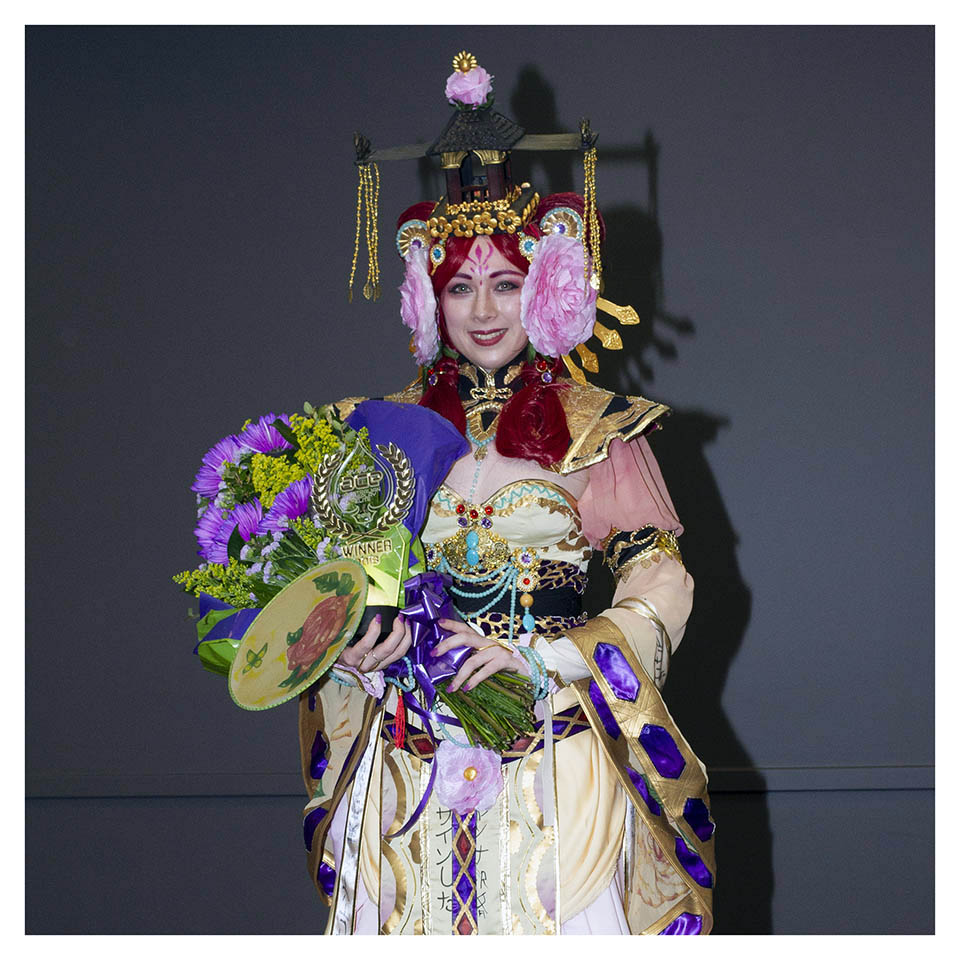 The Winner of the ACE Event round two, is Histoiri!!
Australian Cosplay Elite Finals
The finals of the ACE (Australian Cosplay Elite) played host to range of amazing cosplayers at a very competitive level. The first qualifying round took place earlier this year in April.
Of the Fforest Cosplay presented an original character of hers, a bard healer faun whose home is deep in the forest.
Nicki Campbell drew inpiration from the Japanese artist, Sakizou. She wanted to apply a skillset that was very different from what she used in the qualifying round.
Princess of Perth cosplayed as La Carlotta from the "Phantom of the Opera" movie, played by Minnie Driver. The costume is from the song Primadonna II Muto Scene.
Histoiri drew inspiration from the East Witch, also designed by the artist Sakizou. Learning many skills along the way, Histoiri chose this character design because she had always loved Sakizou's work, but when she saw this one, it became her dream cosplay.
Mercat Cosplay selected a character skin of Ahri from League of Legends, known as Star Guardian. As a fan of Sailor Moon as well, her love for this particular costume became her choice as both fandoms have combined to create this fantastic design.
The winner of the ACE competition for 2018 was Histoiri!!
And the prize for her amazing work is a fully paid trip to PAX Australia 2018 in Melbourne (October 26th to 28th) including all flights and accomodation, as well as yours truly accompanying her to document the trip in photos and video!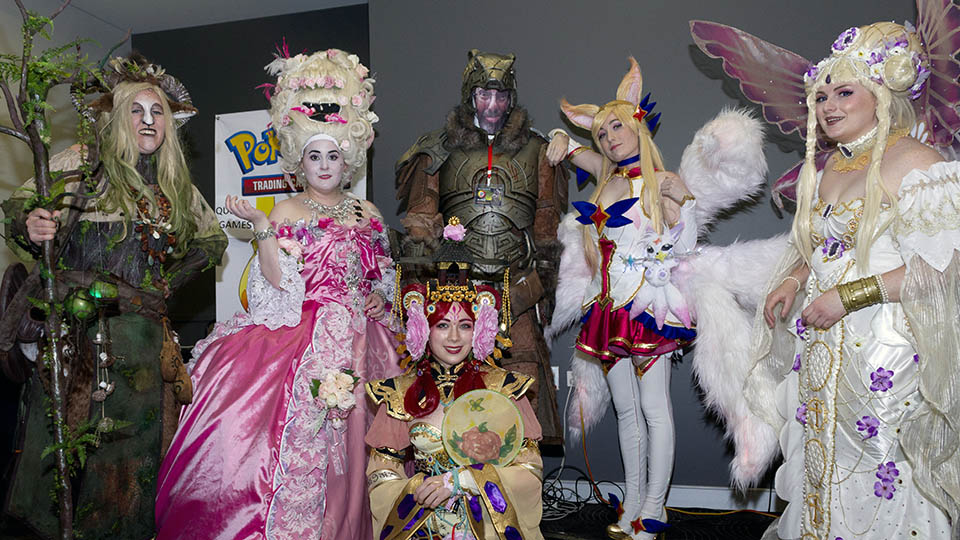 From the left, Of the Fforest Cosplay, Princess of Perth, Histoiri, Mercat Cosplay, Nicki Campbell Cosplay and special guest Rory filling in for Terranous!
Evolve Pop Culture Expo Perth
was an amazing experience with an entire day's worth of fun to be had. No official announcement has been made at this point, but they will be looking forward to meeting you all again in 2019!
For more information, news and announcements, visit the Evolve Perth website.
Evolve Photo Gallery 2018
Please feel welcome to share these on Social Media and tag me as Collin Kerr Photography on Facebook, @CollinKerrPhotography on Instagram and @ThatsSoCollin on Twitter!
Take note these photos are available for SELF promotion, portfolio, and SELF publication ONLY! For any Commercial Usage, please use the contact page!
Related posts you may be interested in: