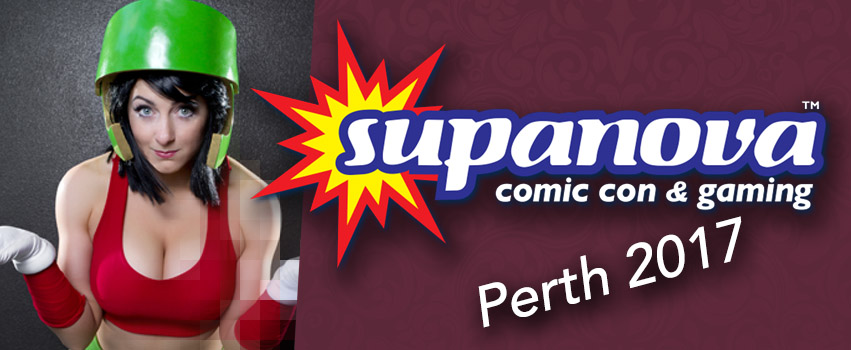 Supanova Comic Con & Gaming Expo – Perth 2017
In June 23, 24 and 25, the event took place in
Perth Convention and Entertainment Centre
in Perth, Western Australia.
The three-day event was a celebration of all things entertainment – TV shows, movies, comics, cartoons and video games to name a few, alongside the Cosplay Competition presented by Madman Entertainment.
Lois and Clark: The New Adventures of Superman stars Dean Cain and Teri Hatcher were two of the main draw cards at the event. Other highlight appearances included Christopher Lloyd (Back to the Future), David Wenham (Lord of the Rings, Iron Fist, 300), Overwatch voice actresses Carolina Ravassa and Anjali Bhimani, Johnny Yong Bosch (Mighty Morphin Power Rangers, Bleach), Christopher Judge (Stargate SG-1) and many more!
This year, Supanova rebranded from Supanova Pop Culture Expo to
Supanova Comic-Con and Gaming
– citing that the video games industry had made significant strides within the industry over the last decade.
In what will be a journey of keeping the old while embracing the new, the new name is intended to make it easier for fans who have yet to hear about Supanova to keep raising the bar for an enhanced experience for our current fans while maintaining the spirit of inclusiveness that's made Supanova Australia's biggest and best national event in the pop culture marketplace.
The massive Overwatch Get together on Sunday!
One thing I would personally love to see Supanova bring in is a more welcoming environment for photographers in the same path as Oz Comic Con's Cosplay Central Photo Wall has done. Over the years, cosplay in Australia has become an attraction to conventions to the point they are as important to pop culture as TV, game and movie celebrities. It would be amazing if Supanova embraced this part of pop culture by facilitating local photographers with perhaps a space with allocated time slots.
Whether Supanova will embrace the wider community is something only time will tell.
The Cosplay scene here has been constantly improving over the years and this year was unsurprisingly, a riot of dazzling costume designs and photography opportunities, and a jaw-dropping spectacle of creative ingenuity.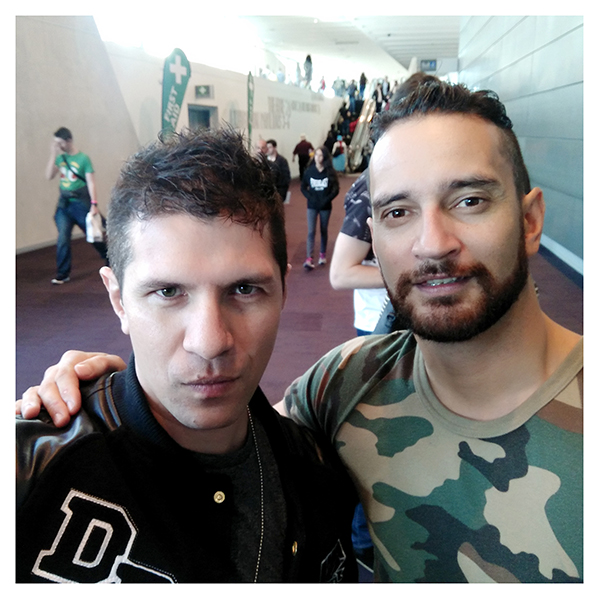 Perth's most awesome costume builder and cosplay guest at the event, Dadpool Cosplay!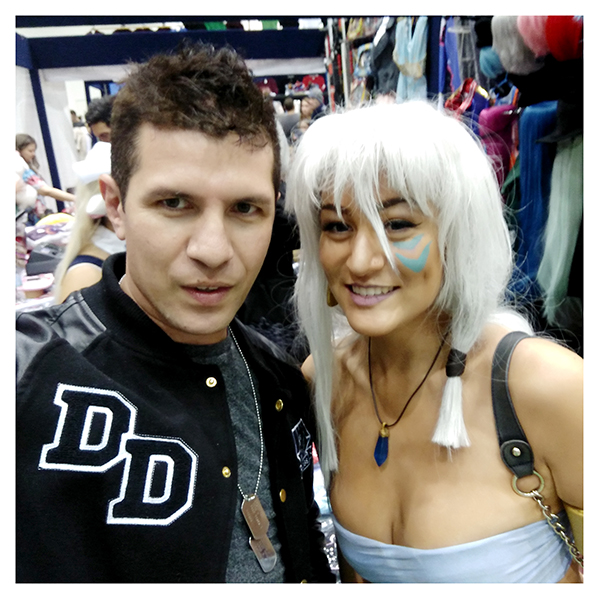 With the gorgeous Keye Cosplays!
Perth Supanova
was an amazing experience with an entire weekend's worth of fun to be had, but for now, Perth will have to wait until 2017.
Want more in 2017? Supanova Brisbane will be held Friday 10th to Sunday 12th November at the Brisbane Convention & Exhibition Centre. And Supanova Adelaide will host their event from Friday 17th to Sunday 19th November at the Adelaide Showgrounds.
For more information visit the Supanova Pop Culture Expo website.
PerthNova Photo Gallery 2017
Please feel welcome to share these on Social Media and tag me as Collin Kerr Photography on Facebook, @CollinKerrPhotography on Instagram and @ThatsSoCollin on Twitter!
Take note these photos are available for SELF promotion, portfolio, and SELF publication ONLY! For any Commercial Usage, please use the contact page!
Related posts you may be interested in: